National Center for Civil and Human Rights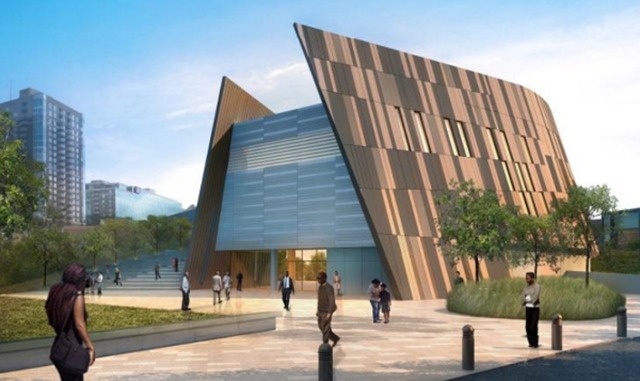 Atlanta's newest museum near the World of Coca-Cola is designed to pay tribute to men and women who have fought for equality and justice throughout the world. The Downtown attraction notably exhibits Rev. Martin Luther King Jr.'s historic collection of personal papers and artifacts. In addition, it also features interactive exhibits on the stories behind civil rights heroes and focus on current human rights issues from around the world.
Friday February 22, 2019 06:30 pm EST
  As part of the National Center for Civil and Human Rights ongoing collaborative work with the global arts community, we have partnered with Amnesty International's Art for Amnesty and The City of Atlanta for the launch of our forthcoming temporary exhibition: In Remembrance of King: Civil Rights T...
Cost: Free
100 Ivan Allen Jr. Blvd. N.W.
Atlanta
,
GA
30313
(678) 999-8990
civilandhumanrights.org
array(2) {
  [0]=>
  string(3) "149"
  [1]=>
  string(2) "98"
}

Tourist Attraction,Museum
Hours
Monday: 10:00 AM – 5:00 PM
Tuesday: 10:00 AM – 5:00 PM
Wednesday: 10:00 AM – 5:00 PM
Thursday: 10:00 AM – 5:00 PM
Friday: 10:00 AM – 7:00 PM
Saturday: 10:00 AM – 7:00 PM
Sunday: 12:00 – 5:00 PM