Sam Flax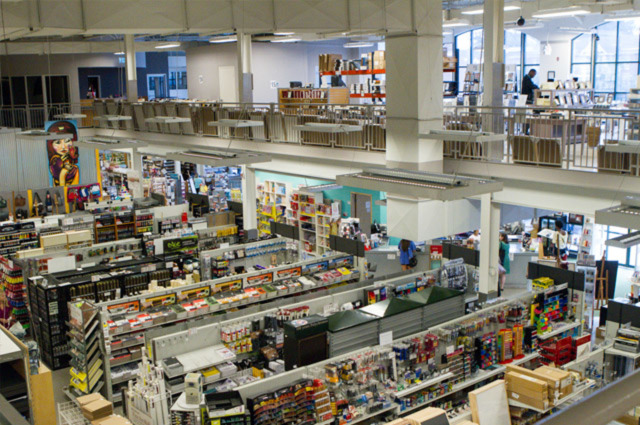 Mammoth art supply store with fine stationery, office furniture, a huge portfolio selection, in-house framing and a Taschen book corner.
Friday May 17, 2013 08:00 pm EDT
What is Zentangle? "It's an easy-to-learn, relaxing and fun way to create beautiful images by drawing structured patterns." It's also a meditative process. Each piece you create becomes a little journey of its own. Learn to develop your creativity, relieve stress and change your perspective ...
Cost:
Sunday December 19, 2010 12:00 am EST
A solo art exhibit introducing contemporary abstract figurative artists Lucien Downes will be available this weekend.
Cost: Free
1495 Northside Drive NW Suites B and C
Atlanta
,
GA
30318
(404) 352-7200
samflaxatlanta.com
Stores
Hours
Monday: 8:30 AM – 7:30 PM
Tuesday: 8:30 AM – 7:30 PM
Wednesday: 8:30 AM – 7:30 PM
Thursday: 8:30 AM – 7:30 PM
Friday: 8:30 AM – 7:30 PM
Saturday: 9:00 AM – 6:00 PM
Sunday: 10:00 AM – 5:00 PM